About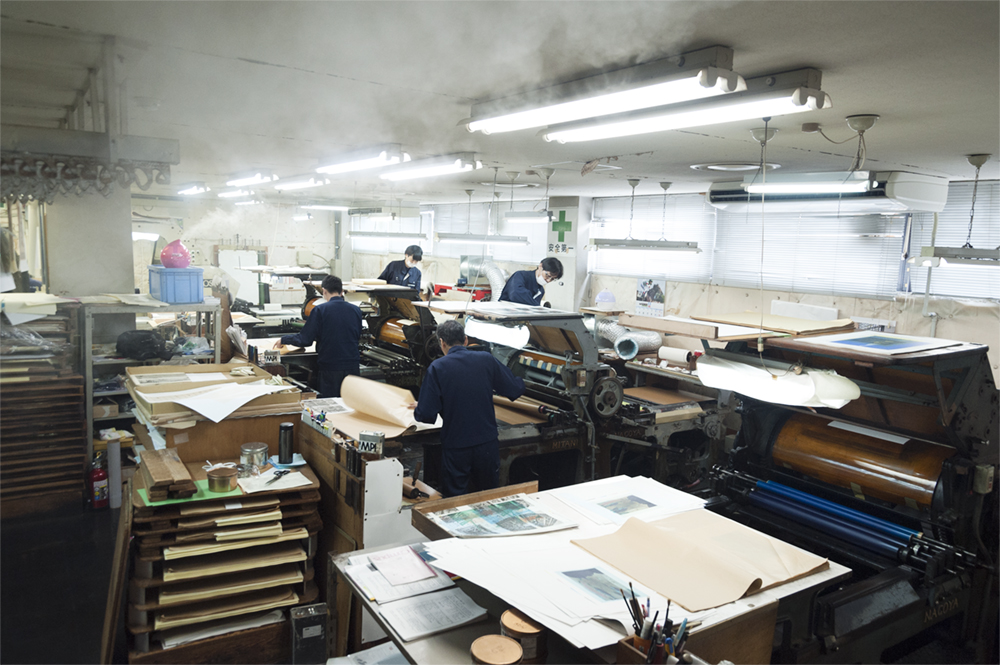 About

Benrido Atelier
In the ancient capital of Kyoto, Japan, where traditional craftsmanship has been inherited from generation to generation, the artistries of paper making, printing, binding, framing, and other forms of workmanship continue to be cultivated while enriching our hearts with beautiful works of art that account for Japan's rich cultural heritage. Benrido was founded in 1887 and miraculously evolved itself into a prestigious printing establishment long before the arrival of the millennium. For over a century, Benrido has turned in over 2,500 full-scale reproductions of Japanese national treasures and original works of art by utilizing a printing process known as collotype.
---
What is Collotype
Collotype, a printing process developed in France approximately 150 years ago, is a printing technique invented during the dawning era of alternative process and printing. The distinctive merit of its continuous tone, which makes it capable of minute expressions, and its archival ability, have been used as a reproduction technique for the preservation, exhibition and research of Japanese cultural assets since its introduction in Japan more than a century past. As the only studio left in the world with the proficiency to produce fine collotype prints today, the collotype atelier at Benrido, Kyoto, continues to foster this process that is on the verge of extinction.
---
About Collotype Academy
Hoping to let more people around the world know, learn and practice the collotype
printing technique, Benrido Collotype Atelier has launched the "Collotype Academy", offering:

Courses
From introductory courses for beginners to specialised courses for people who would like to gain deeper knowledge about the technique, we offer a variety of options suitable for each learner's needs, carefully taught by our experienced
Master Printer.

Private Tuition in and out of Japan
We offer private tutoring workshops or demonstrations for schools, research institutions, galleries, art museums and other organizations not only within Kyoto but also overseas. We look forward to meeting and interacting with different people during events, so please feel free to consult with us with your requirements.

Special Classes
If you have a group of around 6 people who would like to learn about the technique, it is possible for us to plan a course according to your schedule other than the pre-planned courses. Please contact us through the "CONTACT" section in the top menu.
Collotype Studio Rental Service (Under Preparation)
Targeted for workshop students who would like to make their own artworks, we offer studio and equipment rental services.
---
Instructor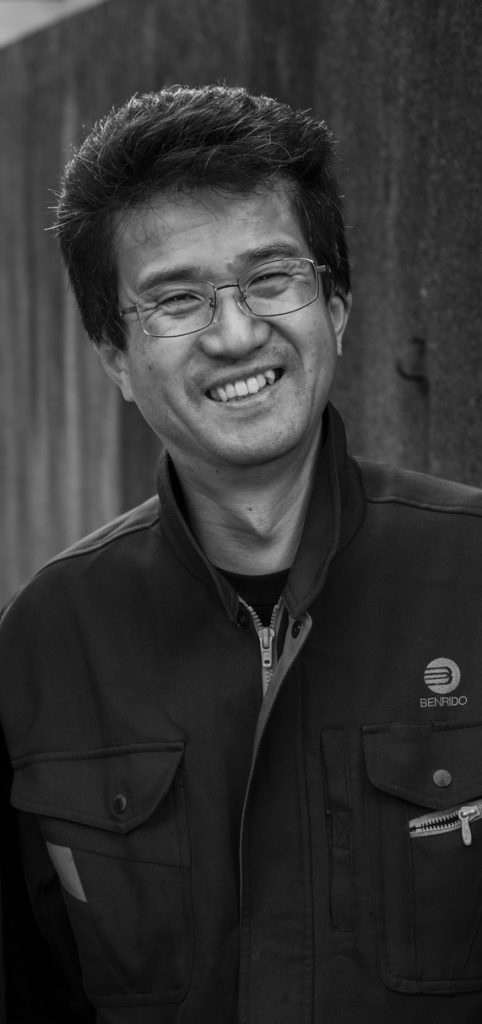 Osamu Yamamoto
Main Instructor for Benrido Collotype Academy
Profile
Born in 1960, Kyoto, Yamamoto has been working at Benrido since he graduated from highschool and now serves as the Master Printer at Benrido Collotype Atelier. Up until now, Yamamoto has worked on the reproduction of numerous national treasures such as the Shosoin Treasures of the Imperial Household, Illustrated Account of the Mongol Invasion, Japanese Bird-and-Flower Paintings by Ito Jakuchu, as well as accomplishing a multi-color collotype work for Yasumasa Morimura's "Vermeer Study 2004". Recently, Yamamoto has also taken part in the production of collotype prints for the Provoke Box, which features works by six internationally celebrated Japanese photographers including Daido Moriyama and Ishiuchi Miyako. While Yamamoto works for the atelier, he has also been helping to promote the collotype printing technique by holding lectures at universities and workshops for photo fairs and festivals such as Daikanayama Photo Fair and Kyotographie. For the launch of Benrido Collotype Academy, Yamamoto is working hard on planning thorough curriculums for students of different levels.
Message from Yamamoto
I first encountered Collotype when I was 18 years old. My teacher from highschool somehow asked me if I wanted to "become a printing craftsperson at Benrido" during my final year. That advice led me to Benrido and since then I have been practicing and learning by trial-and-error. Now approximately 40 years have passed – and I have spent quite some time to achieve the skill and ability to make a print that I am happy with. Serving as an instructor for the Collotype Academy, I would like to fully implement my knowledge, skills and experience acquired so far, whilst also refreshing my mind in order to teach the collotype printing technique in an approachable and understandable manner. I look forward to enjoying the printing process together with everyone and I hope you do too!